Guide
Why a Fast Website Helps You Keep Customers
Qimoda Team
February 10, 2020
Nothing's more frustrating than a slow website. Anything slower than 3 seconds has no place in this fast-paced world. In fact, 2 seconds is the new threshold in terms of an average online shopper's expectation for a web page to load. Failure to meet that may mean a higher bounce rate for your website.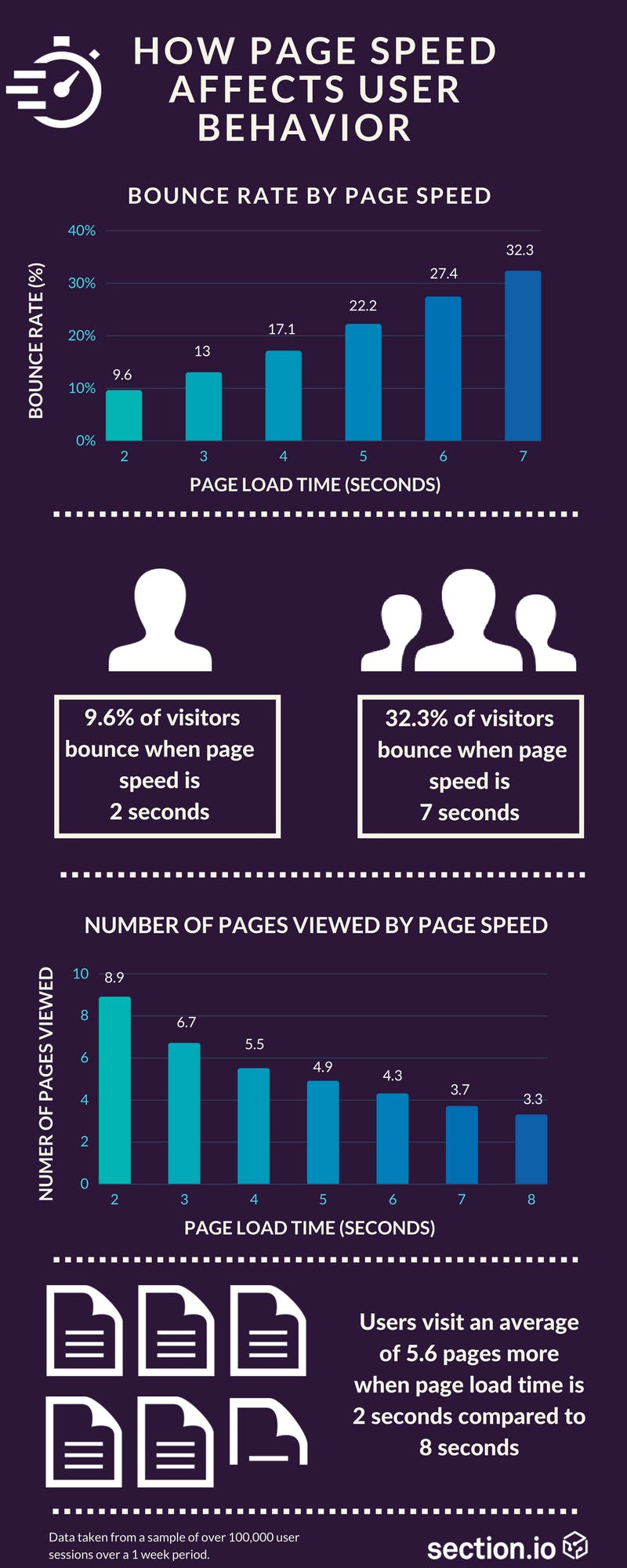 Image from: section.io
A high bounce rate could also result in lower customer engagement and sales.  A whopping 75% of users are less likely to visit websites again if they experience a dissatisfied visit, and 46% are more likely to develop a negative perception of the company. 
Given these numbers, your web page load speed should be the number one priority user experience-wise, as it leaves a good impression on your visitors. Remember: first impressions last. 
Here are some ways to help you keep your customers: 
Ditch website builders like Wordpress, Squarespace, Wix, etc. These website builders have a lot of overhead performance issues out of the box.

Compress assets. Find the balance between speed and aesthetic.

Perform site audits. Do an overall audit to identify where your problems lie. Google's free Measure tool (web.dev/measure) can do the trick for you.

Consult an expert. If you're strapped on time and cash, consulting an expert always helps. Our friendly experts here at Qimoda are always happy to assist.
Speed matters if you want to succeed. Email us for more tips and tricks, we also offer a free site audit for our new customers.
Hope you enjoyed this guide!